League of Legends fully announces newest champion: Lulu, the Fae Sorceress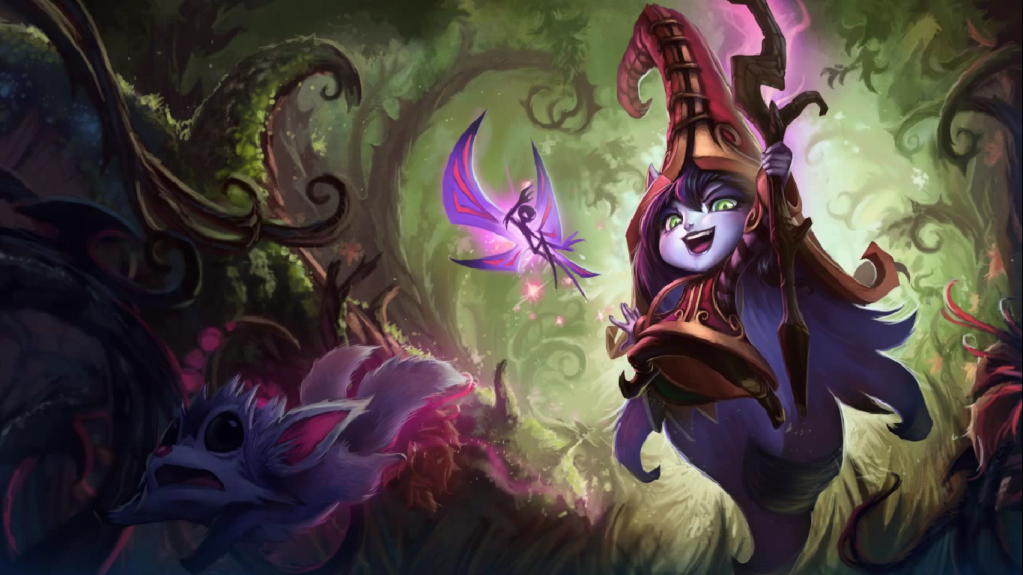 Greetings, summoners!
After two days from the unveiling of her art,
League of Legends
has
fully revealed
the newest champion, Lulu, the Fae Sorceress. Lulu will be a support champion of the Yordle race after many requests from the community. NeeksNaman, the official news poster, states:
A few people have been asking when we'll be adding another support champion to League of Legends. I'm happy to answer that with a resounding "now!" Join me in welcoming Lulu, the Fae Sorceress, as our newest support champion. As a yordle (or "suppordle," in this case), Lulu brings a sense of twisted mischief to the League. With the help of her fairy companion Pix, she is equally adept at disabling foes as she is assisting and supporting allies.
Along with this, Lulu's in-game models, skills along with their descriptions(which I will include below), and her champion lore was released.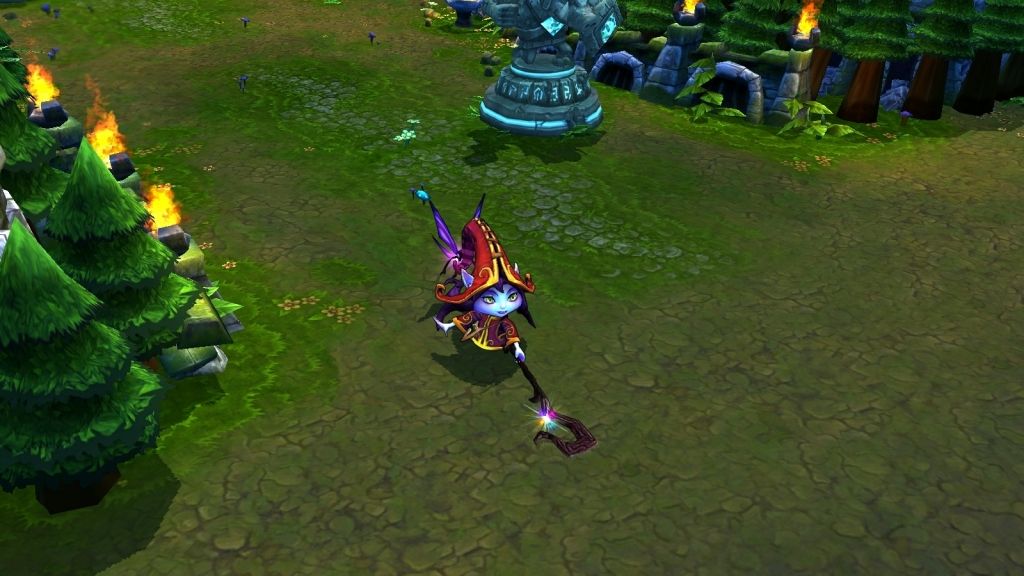 Lulu's in-game sprite.
Pix, Faerie Companion (Passive) - Pix fires magical bolts of energy whenever his owner attacks another enemy unit. These bolts are homing, but can be intercepted by other units.
Glitterlance - Pix and Lulu each fire a bolt of magical energy that heavily slows all enemies it hits. An enemy can only be damaged by one bolt.
Whimsy - If cast on an ally, grants them movement speed and ability power for a short time. If cast on an enemy, turns them into an adorable critter that can't attack or cast spells.
Help, Pix! - If cast on an ally, commands Pix to jump to an ally and shield them. He then follows them and aids their attacks. If cast on an enemy, commands Pix to jump to an enemy and damage them. He then follows them and grants you vision of that enemy.
Wild Growth (Ultimate) - Lulu enlarges an ally, knocking enemies away from them and granting them a large amount of bonus health. For the next few seconds, that ally gains an aura that slows nearby enemies.
Lulu's lore is included in the official news post located in the link above which fully depicts her origins in its full detail. Along with all lore, a quote was included.
"The best path between two points is upside-down, between, then inside-out and round again." - Lulu
Though, not an official release date, Lulu should be out in the upcoming patch March 20th, 2012. Stay tuned!
Labels: Action RTS, Champion, Chris Gower, League of Legends, Lulu, PC, Riot Games, RTS
Discuss this article in our friendly forums
Sign up to our community today and discuss our articles, debate over upcoming games and organise matches and playsessions with like-minded people just like you.
Done? You might also enjoy these!
Got some big news?
why not tip us off?
We're always searching for the biggest new gaming news to bring to our readership, but sometimes we miss things. If you've got some big, hard-hitting news, let us know and we'll consider running it. Email us with the details at
newstips@gamersguidetolife.com
.
If you're a developer, publisher or industry member who has news to share with us, let us know directly via pr@gamersguidetolife.com. Non-industry people should not use this email address to contact us with tips; general tips sent by non-industry members to this address will be deleted automatically.
Subscribe to our content
and never miss a single thing
Search
delve deep into our archives
Our most recent reviews
The Guiders
meet our team members
Recent comments
Latest videos
Our twittering
Miscellanous miscellany
GGTL Classics
Some of the very best articles dug out from deep in the GGTL archives, written by some of our past and present wordsmiths alike.
Your continued use of this website and/or any others owned by Gamer's Guide to Life.com represents your acceptance and indicates your full understanding of all of
our legal policies and terms
. Our legal policies and terms are legally binding. If you in any way disagree with or refuse to be bound by any part of said legal policies and terms, you are advised to leave this website immediately.
Friends of GGTL
Just a small selection of websites, companies, charities and affiliates who we find inspiring, and who we are proud to consider our friends.
©MMXI
Copyright ©2007-2011, Gamer's Guide to Life.com
A Gamer's Guide to Life Network website
Originally founded by Matthew Meadows in 2007